Teresa Parrott was born in Surrey on 3rd May, 1963 (Taurus, ascendant Sagittarius). She graduated in Medicine from Southampton University in 1987. She did post-graduate training in Psychiatry, which included training in individual psychodynamic psychotherapy. She worked as a psychiatrist in the NHS for five years, becoming a Member of the Royal College of Psychiatrists in 1992.

In 1993 she moved to Spain in order to pursue a career in writing. She has written a book, Energy Works! Initiation Without a Master, with her co-author Dr Graham Crook, MB, ChB, MRCP (UK), with a foreword by Patrick Zeigler. In October 2004, they hosted the first All Love / SKHM workshop in Spain with Patrick Zeigler, the founder of All Love, a spiritual healing system which facilitates each individual's direct connection with the energy of the Source. The book will be published in Spring 2006 by O Books.

Teresa became a Reiki Master in 2002, a Seichim and Karuna Master in 2004, and an All Love / SKHM teacher in 2005. Her article, 'Reiki: Healing Tool,' was published in the July 2002 issue of Positive Health magazine. For a shortened version of the article, click here. An interview and article was published in All Love magazine in February 2005.
She has taught writing classes for the U3A (Fuengirola), and her interests are dreams, books, poetry, playing the piano, and working out at the gym.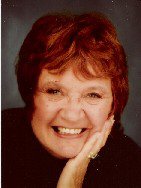 Sue Brotherton has been acknowledged as one of the top mediums in the UK. Having developed her mediumship over thirty-one years, she has remarkable depth of understanding of both mediumship and the psyche, and has always placed great emphasis on the need for total honesty in her work.
She has travelled extensively throughout the UK, Switzerland, Spain, Italy, Australia and Canada, leading seminars and workshops on mediumship, dreams and spiritual/self-growth, in addition to demonstrating her outstanding mediumship. She has also tutored at the world famous Arthur Findlay College for Psychic Studies.

She has spent many years using her mediumship to raise money for charity. She was Chairman of Spiritualist Aid, the fund-raising arm of the Spiritualist National Union, and she was an organiser for International Children's Medical Aid, a voluntary organisation which takes medical aid and help to the children of war-torn countries of Eastern Europe.
She is a trained dream-worker and counsellor, and has studied transpersonal psychology. Having realised many years ago that not all the information a medium receives is from the spirit world, she has explored personal and archetypal symbol in great depth, culminating in the development of a unique technique for helping clients to integrate lost aspects of their psyche. This technique enables people to let go of past programming and to attune to their own power, and has proven to be of great benefit to many clients.
Sue was involved in verifying the communication from Princess Diana to journalist Hazel Courtenay, who in 1999 published an account of her experiences in the book, 'Divine Intervention; Princess Diana's messages of hope to the world.' Sue appeared with Hazel on the Kilroy Silk morning programme, and has spoken on the radio in the UK and Spain.Sue is renowned with her many students for her easy manner and sense of humour, which brings a relaxed and joyful atmosphere to her workshops and demonstrations.
She is married with two grown-up children, and lives with her husband Dave on the Costa del Sol. Her interests are reading, painting, writing, cooking, playing the clarinet, and interior design.